National Parks – Visiting with Seniors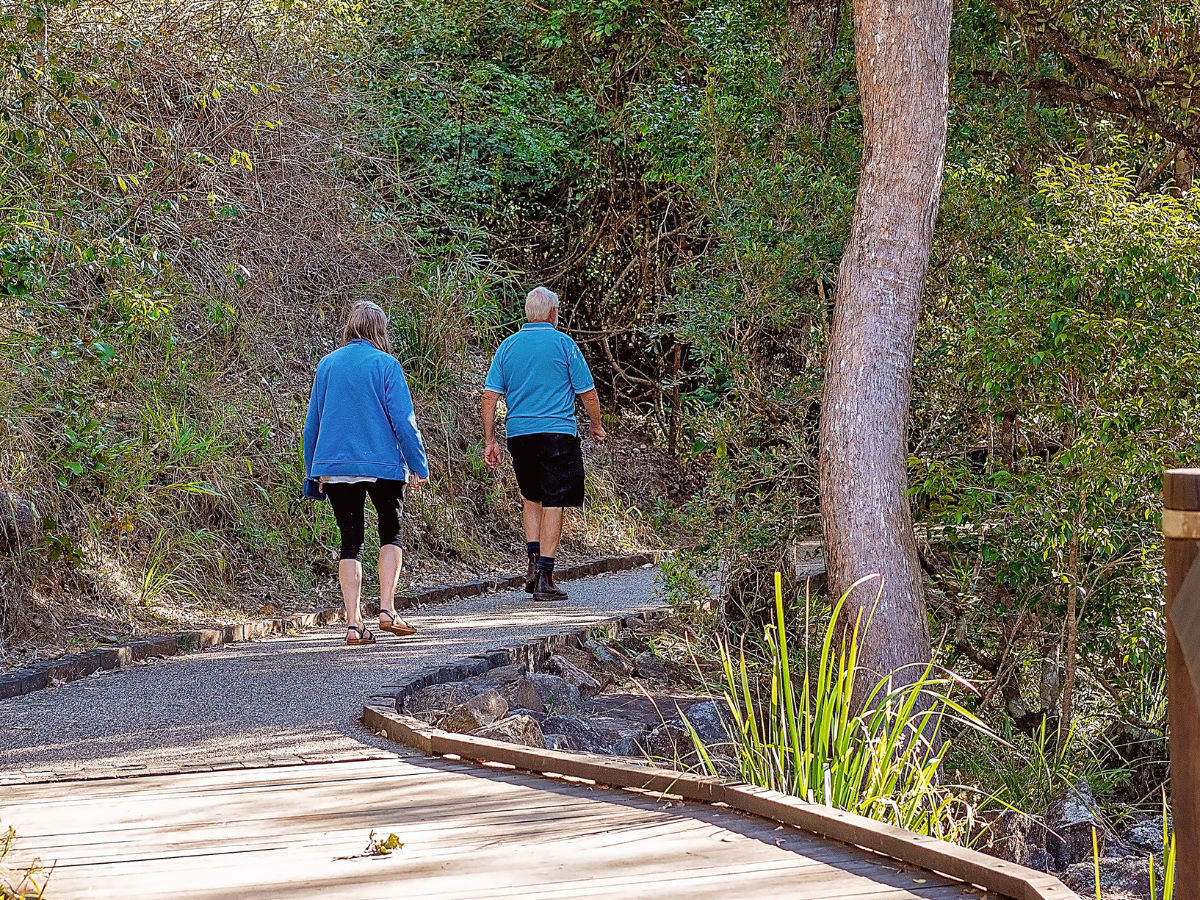 Summer is here, and the promise of adventure and fun comes with it. Nothing says adventure more than visiting one of Canada's many national parks! 
Canada has several national and provincial parks that preserve our country's beautiful terrain and breathtaking landscape. Exploring the national parks is an activity for the whole family. It's a chance to get out into nature, breathe fresh air, exercise, and maybe even learn something.
However, it's vital to ensure the terrain is accessible to all visitors. To help, we've compiled a list of our top 5 national parks for seniors. 
Is there a national park pass for seniors? 
Yes! Parks Canada has various passes and permits listed on their website. 
Visitors can opt for a single-location pass, which gives admission to a single national park location for a season or the entire year. Keep in mind that these passes are only available in specific areas. Also, some passes can be purchased online, while others can only be purchased in person. 
We recommend a Discovery pass for visitors who wish to have annual access to more than one location. A Discovery pass is valid for 12 months and gives owners unlimited access to more than 80 locations from coast to coast. 
Discovery pass prices:  
Youth (17 and under)

– Free 

Adult

– $72.25

Senior

– $61.75

Group/family (up to 7 people in one vehicle)

– $145.25
With a national park pass available for seniors and their families, everyone can enjoy an adventure in the great Canadian outdoors. 
5 National Parks seniors can enjoy 
Here is a list of a few Canadian national parks worth visiting with the whole family. While there are several more across Canada, we've focused specifically on ones in Ontario and Alberta near Seasons Retirement locations. 
Planning is always advised when considering a trip to a national park, especially if mobility and accessibility are concerns. The following Canadian national park tours for seniors are quickly accessible with either a day pass or a Discovery pass. 
Banff National Park
Location: Rocky Mountains, Alberta
Highlights: Rocky Mountains, Lake Louise, Banff Upper Hot Springs, Nature trails 
With approximately four million visitors annually, Banff is a name recognized globally. Native to Alberta, in the heart of the Rocky Mountains, this beautiful location was the first Canadian national park and gained recognition as an official UNESCO World Heritage Site in 1984. 
Only 8,000 people reside in the small town of Banff, leaving this beautiful mountain region to be made up of mostly rocks, trees, and lakes. There are several fun things to do and see in Banff, and much of the site seeing is accessible by car or shuttle bus. Many popular attractions are also wheelchair accessible, making them an excellent choice for those with mobility issues. 
In winter, snowsports like skiing and snowboarding are popular. In the summer, the nature trails and greenery bring hikers, bikers, and nature lovers. It's an excellent opportunity for seniors to get fresh air, exercise, and enjoy a beautiful view. 
Point Pelee National Park
Location: Southwest Ontario (1 hour southeast of Windsor) 
Highlights: Marshes, bird watching 
Day pass available? Yes. Only available for purchase in person, not online.  
Going Eastward to mainland Canada's southernmost point will lead you to Point Pelee. While this park is Canada's smallest, it is also home to one of the most diverse ecosystems. Point Pelee is mainly made up of marshlands but has some lush forests. 
At Point Pelee, you can see the beauty of Canada in an array of different habitats, ranging from swamp to savannah and dry forest. Visitors can enjoy spotting over 350 unique bird species, participating in various water activities like canoeing and kayaking, or taking a guided tour of the area. 
The shuttle bus that drives to the park's tip is wheelchair accessible and runs from April to October. 
Jasper National Park
Location: Rocky Mountains, Alberta
Highlights: Rocky Mountains, Medicine Lake, diverse wildlife
Jasper is the largest national park in Canada's Rocky Mountains, with 11,000 square kilometres of wilderness. Also home to Canada's second-only national park town, it is well known for its beautiful natural mountain view and wildlife, including elk, moose, bears, wolves, mountain goats, etc. 
The best time to visit is during the late spring and summer months to get the most daylight for sightseeing. There are several things tourists love, including the Jasper Skytram, wildlife tours, photography, boat cruises, visiting Medicine Lake, also called the Disappearing Lake, and more! 
The park is wheelchair and walker accessible in many areas, with some hiking and steep trails being exceptions. The senior Discovery Pass will give you access to the hot springs, Jasper and Banff. 
Bruce Peninsula National Park
Location: Southern Ontario (Georgian Bay and Lake Huron) 
Highlights: Scenery, water, night sky
Day pass available? Yes. Only available for purchase in person, not online.  
Another national park in Ontario is Bruce Peninsula National Park. The Bruce Peninsula is the peninsula that splits Lake Huron and the Georgian Bay. 
While many trails in this park aren't very stroller, wheelchair or walker accessible, daily boat cruises are available on the turquoise water around the neighbouring lakes and Tobermory region. Visitors can go sightseeing during the day and view the beautiful cliffs along the shore or catch glimpses of the Milky Way and the cosmos at night. 
The water in this region is beautiful, almost tropical in its turquoise-blue hue. Visitors spend the day by the surrounding beaches swimming, playing sports or relaxing. 
Waterton Lakes National Park
Location: Two hours south of Calgary, Alberta  
Highlights: Mountains and prairie lands, wildlife
Day pass available? Yes. Only available for purchase in person, not online. 
As a meeting point between the mountain range and the prairies, Waterton Lakes National Park is known for its diverse landscape and wildlife. Visitors can picnic at 16 different reserved areas. Hiking and sightseeing are also popular activities, and fortunately, the park is fairly accessible for wheelchairs, walkers and strollers, making it a great outing for family members of all ages.  
Home to grizzly bears, black bears, deer, bison, birds and various other species, there is never a shortage of wildlife sightings. The most popular time for visits is during the summer; however, the park is open all year round, and there are different activities depending on the month. 
You can also enjoy swimming and water activities at Waterton Lakes! Emerald Bay is the most popular swim spot for most tourists. However, if you're using water equipment, follow park instructions on utilizing your watercraft(s) beforehand. 
Takeaway
Canada is home to several beautiful parks families can visit and tour. With a vast landscape and various locations, sightseeing in Canada never gets old. When planning a trip to a national park, ensure you pack everything you may need, including water, hats, sunscreen and other outdoor wear. 
If your loved one uses a walker or a wheelchair, always check ahead to confirm that a park and any tours or cruises you want to visit are accessible to wheelchair users and those with limited mobility. Enjoy the great outdoors this summer! 
At Seasons Retirement, we encourage our residents to embrace the outdoors and all life offers. If you want to learn more about how we can care for your loved one, contact us today.