The Top 4 Ways Retirement Living Supports Social Connections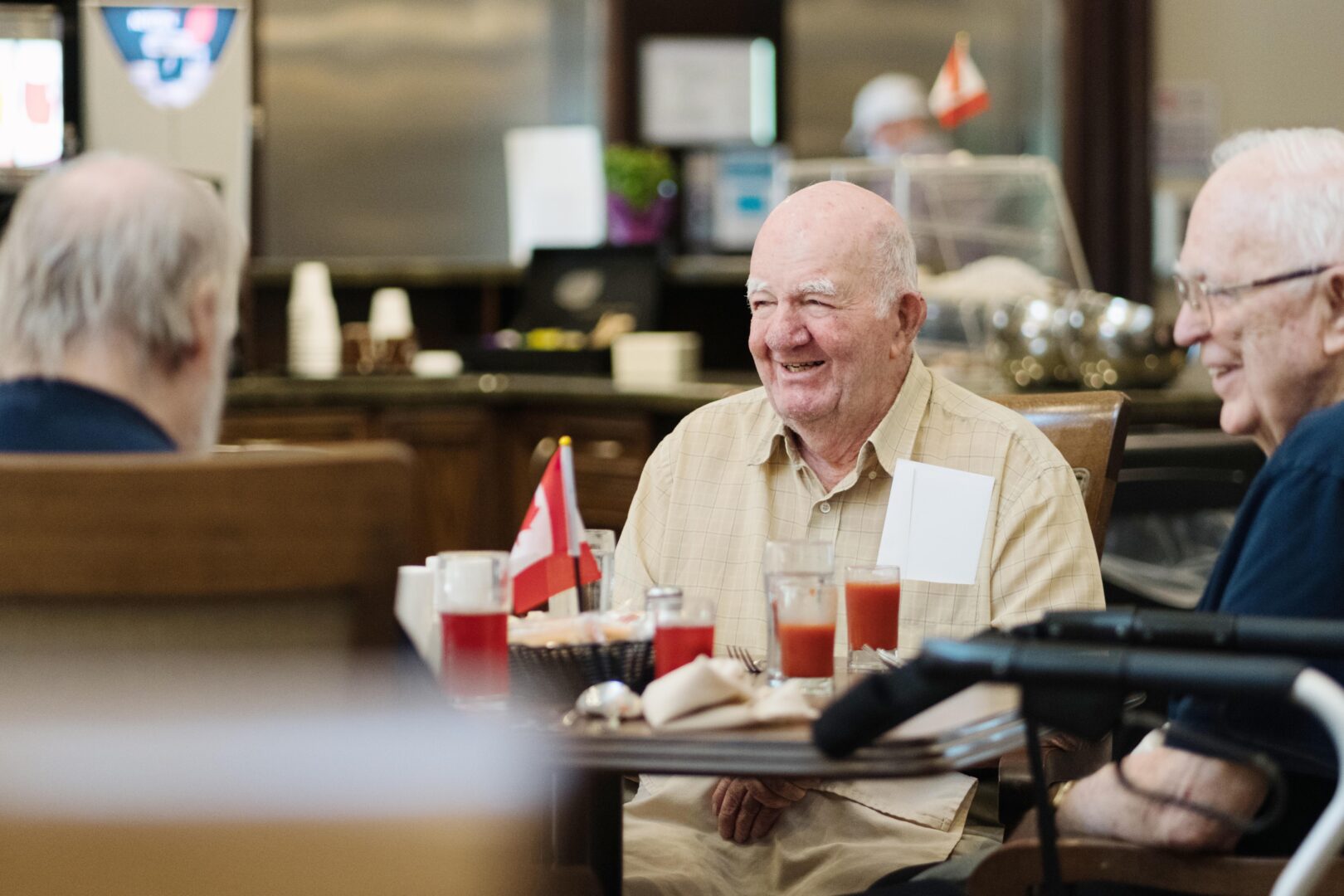 Benefits of Socialization for Seniors
The Top 4 Ways Retirement Living Supports Social Connections
Navigating new acquaintances can be challenging at any stage of life. As we grow older, our lives become focused on the needs of our family and the requirements of everyday routines. Thus, other relationships tend to take a backseat. Also, after losing a dearly-departed spouse or life partner, we are unsure if we will ever enjoy that type of companionship again.
Social connections are crucial for our happiness, health, and well-being, especially for active aging. People with solid networks have lower levels of anxiety and depression, improved empathy, and higher self-esteem. Staying socially connected is also crucial for our physical health, bringing positive benefits such as increased longevity, improved immunity, reduced risk of obesity and heart attacks, and lowered blood pressure. Relationships build a better quality of life and create a sense of security, fostering a feeling of belonging.
Seasons Retirement Communities sees the many ways in which its residents forge these friendships. Here are four tips for staying socially active and creating new companionship:
Community Involvement
Volunteering is a rewarding way to spend time with friends or make new connections. It allows you to use skills you've gained throughout your life and share them with others. Seasons signature Seniorosity™ program allows its residents, many of whom are lifelong volunteers, opportunities to give back to their local community regularly.
Keep Consistency
Companionship, be it a budding friendship or romantic relationship, requires effort. Set a weekly date with your social connections to do something you all enjoy. Designating this time together allows you to strengthen your network. Seasons homes often see social groups like a Gentlemen's Club form, where residents enjoy lively conversation and a tasty meal.
Say Yes
It sounds simple, but a nice way to meet new people is to say yes more and be open to new possibilities. That is precisely what happened at Seasons when two residents were introduced to each other. Both suffered a significant loss when their spouses passed away, and as they began talking and connecting more, they discovered their shared love of music and community connections. They were just married in a beautiful ceremony held at the home. "Our love kept growing because of our common interests and similarities. We have no control over the death of spouses or family members. But love still happens," shared the new groom.
Make a Move
Many seniors find a meaningful way to combat loneliness is to change their living situation. They may be living alone or ready to downsize and move into a retirement community. Seasons always boasts something fun and active to do, organizing busy social calendars filled with events and outings. Two residents, who were neighbours and friends for 55 years, recently reconnected at Seasons when one encouraged and supported the other when she moved in.
Social connections provide proven positive mental and physical health benefits, allowing for increased life enjoyment. Fostering friendships also makes a community feel like home and allows for fun. Creating or maintaining relationships may seem more daunting as we get older, but retirement is the perfect time to try new things and meet more people. If you are searching for a retirement home for yourself or a loved one, please click the Locations tab on our website and connect with the Seasons location nearest you for more information.