Types of Care Offered at Seasons Retirement Communities in Alberta

When it's time to make a change in living situation for your aging loved ones, understanding the available care package options is very important. We offer a range of quality care options to meet all of our residents' varying needs.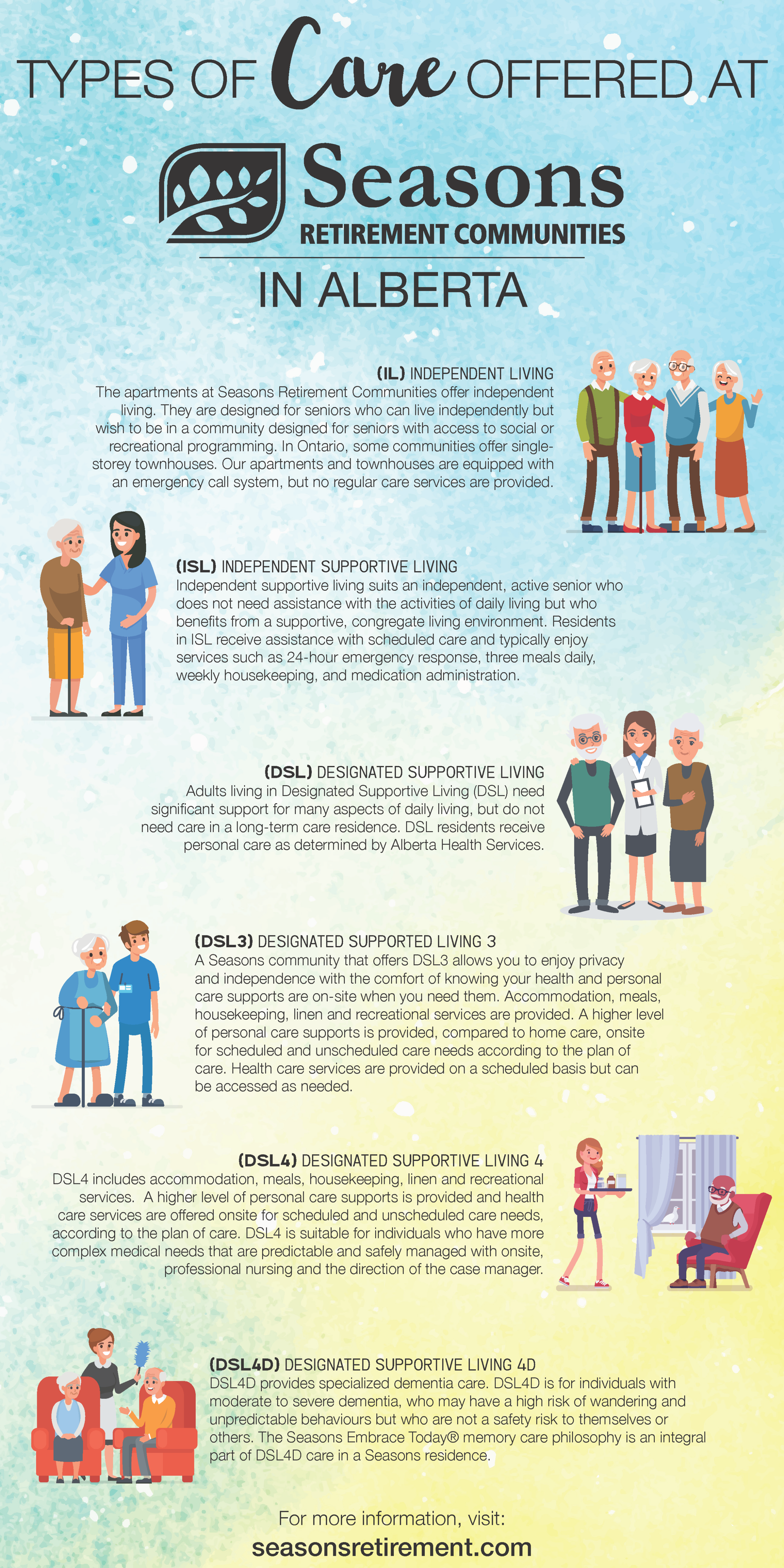 Get in touch
For more information on retirement living at Seasons, we encourage you to speak with the Leasing Manager at your desired location or complete our contact form to arrange a virtual or in-person visit. You can rest assured that all visits will be scheduled following COVID-19 safety measures. For the most up-to-date protocols, see our Company tab.