Supporting Female Leaders at Seasons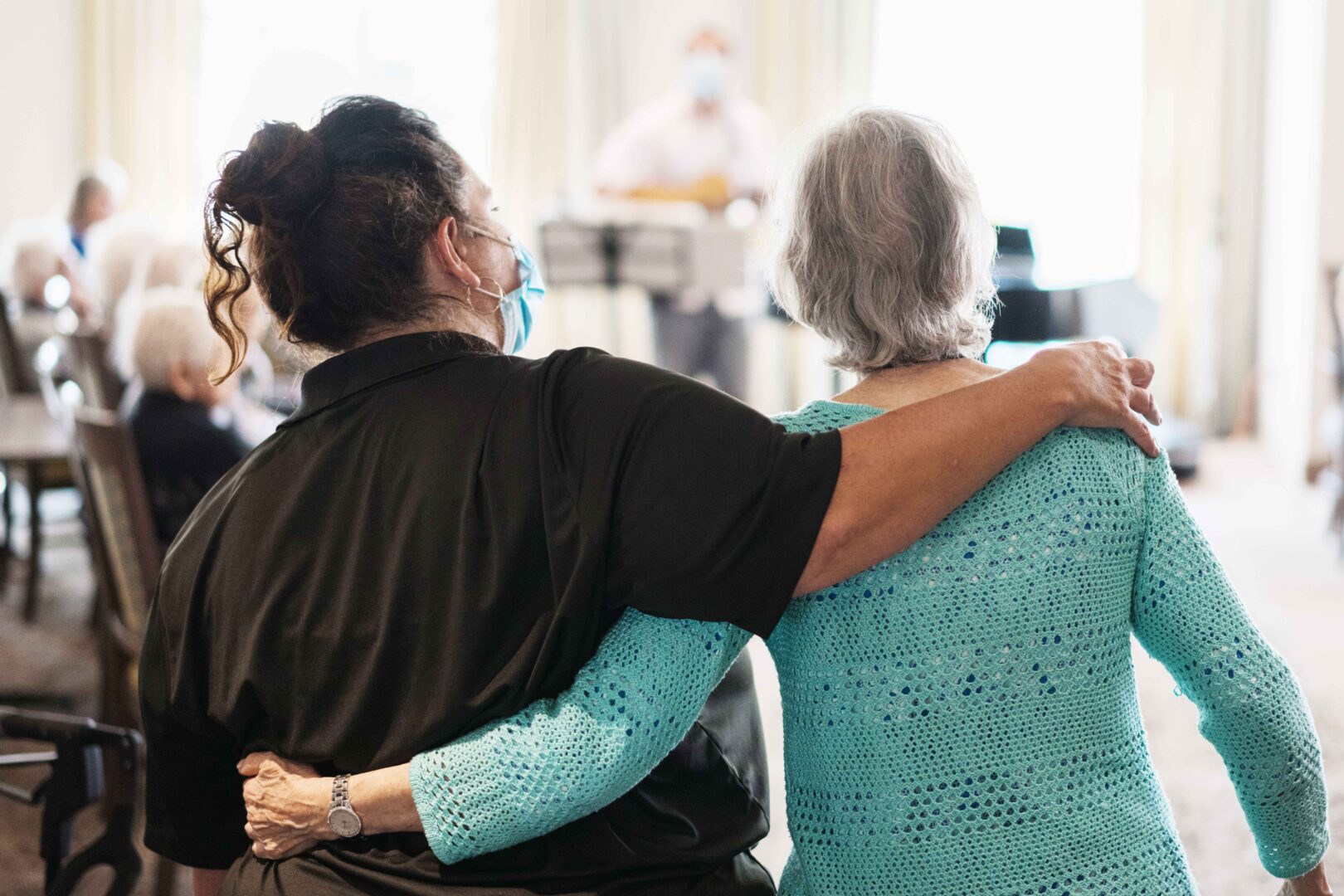 In honour of International Women's Day on March 8, Seasons Retirement Communities is celebrating the contributions and talents of three of its female leaders. Chief Operating Officer LeighAnne Voll says, "Seasons, like the retirement home sector in general, is a predominantly female workforce. There are countless women who go above and beyond for our residents or their co-workers, all while balancing the pressures of work and home. We appreciate these efforts year-round, but International Women's Day allows us to spotlight the specific contributions of the dedicated women who work for us."
Seasons spoke to Brenda D'Alimonte (Senior Director of Care Services), Paula Mahan (Regional Manager, Resident & Guest Services), and Robyne Thompson (General Manager, Seasons Amherstburg) about the importance of making an impact in the senior living sector and those influential individuals that have helped shape their career.
Seasons: What do you love most about being a leader in our predominantly female sector?
Brenda D'Alimonte: I have worked closely with female frontlines and managers for most of my career. I can relate to our team members by saying, "I have walked in your shoes, and it can be a difficult path at times, but any challenge can be overcome when we take it on together." I have learned so much from other females in the workplace. They have led the way for me and other women, building a working relationship centred on respect, empathy, providing insight, and listening attentively. The opportunities are endless if you do not put up your own barriers.
Paula Mahan: Having the opportunity to partner with amazing people in a thought-provoking and creative process inspires me to maximize my potential within an environment that supports me to be my best. All while supporting and empowering others to do the same.
Robyne Thompson: Being amid such amazing women and seeing firsthand the positive impact we can have on the lives of residents, families, and staff when we follow our vision of 'Care, Connect, Change, 'one small WOW moment at a time!
Seasons: What advice or support did you receive from other female leaders that helped you in your career?
BD: I have always aligned myself with strong and forward-thinking female leaders. My experiences have always been positive, from my first General Manager at Seasons Amherstburg to our Seasons COO; I have always felt supported while being challenged every day. The best advice I was given is to never hold back on your ideas, share your opinion and believe in yourself. If you set limitations on yourself, you will miss opportunities you may otherwise have a chance to participate in.
PM: My admirable mentor shared these words that resonate with me and helped pave the path throughout my career: "start as you mean to go" and "consistent performance over time will result in trust."
RT: Open the door for support, whether it be questions, assistance, or advice.  Be yourself and find your own path; it's what has brought you here. Work with your strengths and the strengths of your STLs; you share abundant knowledge, caring, and compassion. Your STLs are all part of a committed, strong team. Together, we can do anything!
If you know someone you think would be a strong fit for Seasons and is looking to make a difference in the lives of seniors, you can encourage them to apply today by visiting our website and viewing all available job positions at https://seasonsretirement.com/company/careers/. Seasons fosters a supportive environment where team members are given the guidance, mentorship, and training to succeed.