Staying Active is Easy at Seasons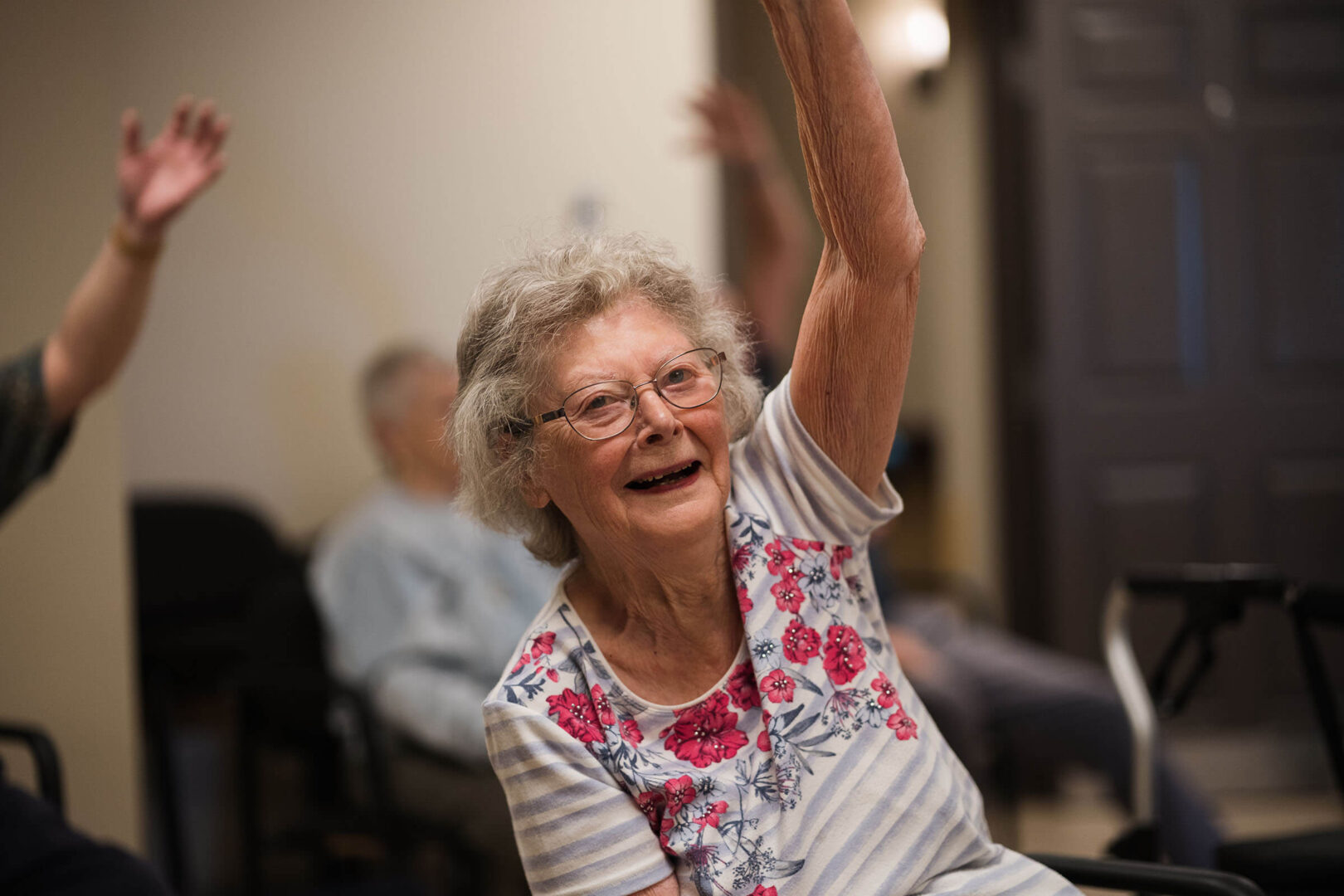 Staying Active is Easy at Seasons
People ask many questions when they take a tour of Seasons Retirement Communities, and one of the most common is "what activities are offered to keep residents active and engaged?" Many seniors move into our homes to build new friendships and foster a sense of community, and our Fun Managers create activity calendars that allow them to do just that. 
Seasons offers a variety of events that are influenced by direct input from our residents. Fun Managers will integrate favourite pastimes into planning and respond to feedback; our residents even facilitate workshops showcasing their talents or hobbies. Everyone is welcome and encouraged to participate if they choose to. Some residents may opt to read a book in the bistro or go for a walk with their spouse or a friend. There truly is something for everyone to do at Seasons.
"When my grandma Ellie moved into Seasons, she was worried that being in a new place meant she wouldn't know anyone and have nothing to do, but now she's the busiest woman I know. She's made friends with people who have common interests and they like doing activities together. She is also trying things she has never done before, and she loves it!" boasts Erica Boer, Fun Manager at Seasons Cambridge. 
Seasons often offers unique resident-driven endeavours. For instance, seniors from our homes across Ontario and Alberta submitted their treasured family recipes to feature in our 'Seasoned with Love' cookbook. Some of these multi-generational home-cooked meals date back 100 years. This is also a fundraising initiative with proceeds going to the local food banks in every community where Seasons Retirement Communities operates. The books sell for a minimum donation of $10 and can be picked up at any Seasons location. 
Our residents also stay active in their community by giving back, including a knitting club at Seasons Amherstburg. "They make baby hats for the neonatal floor at the local hospital. Our residents take them to the hospital themselves. It's an amazing experience for them. Some residents also volunteer at Ronald McDonald House and cook meals for the parents and children staying there. It gives you a sense of purpose that you can still give back to a community that has given to you," shares Seasons Sales Coach, Tamasin Dineen.
In addition, Seasons has partnered with StrongerU Senior Fitness, an innovative fitness education company whose purpose is to empower recreation, fitness, and wellness professionals and senior-serving organizations. They provide our staff with education, tools, and resources to help us deliver high-quality, dynamic, and effective fitness experiences to our residents. "We bridge the gap between theoretical knowledge and practical implementation by giving instructors everything they need to teach quality, safe, effective, and engaging senior fitness classes that adhere to Canada's physical activity guidelines," says StrongerU Senior Fitness founder Emily Johnson. 
Another integral collaboration we are proudly a part of is with the International Council on Active Aging (ICAA). This organization educates industries on how to make their products and services more suitable for seniors. The ICAA supports Seasons by creating wellness environments, programs, and services. They are focused on active aging, an approach to aging that helps older adults live as fully as possible within all dimensions of wellness, and provides its members with education, information, resources, and tools. 
Seasons is dedicated to providing our residents with an environment offering activity and exercise options that are most suited to them. If you are interested in additional information, please click the Locations tab on our website and reach out to one of our Fun Managers, who will be happy to assist you.