Staff Growth at Seasons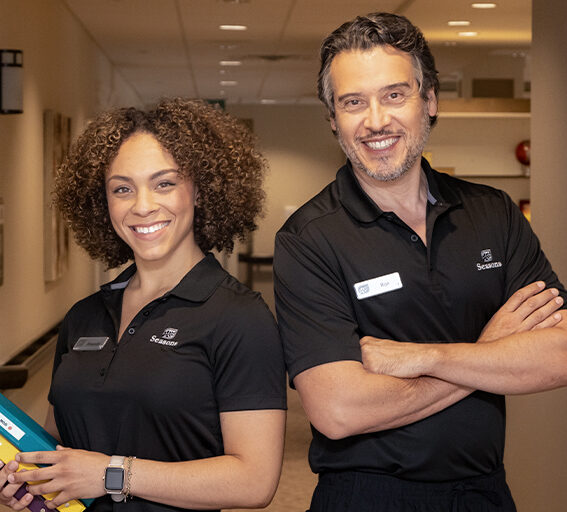 Once upon a time, two senior care sector thought leaders were called to form a new kind of retirement living company; one that was focused on building authentic relationships with residents and team members alike, making it a great place to live, work, and visit.
Welcome to Seasons Retirement Communities!
Established in 2009, Seasons is a Canadian company that owns and operates retirement communities in both Ontario and Alberta. Our management team has extensive experience in the senior housing sector and has developed a culture that is dedicated to providing residents with superior care and customer service.
Since we started, our company has grown an impressive three times its original size with 21 locations across Ontario and Alberta, employing over 1,700 people! "This would not be possible without our dedicated Team Members, enthusiastic about working with seniors and demonstrating their commitment to great customer service and care daily," shares Mike Lavallée, CEO.
Seasons' vision statement is brief and to the point: Connect, Care, Change. We believe that when our service team members genuinely connect with and care about our residents, they can positively change their lives. We want our residents to feel proud to call us home and know they are surrounded by people who genuinely care. Simply put, it feels great to make an impact in the life of a senior.
We have always aimed to provide exceptional care and customer service. When it came time to form Seasons' service culture, our leaders looked for an inspirational model and found it in Disney, an iconic company known for its excellent customer service. We partnered with Disney Institute for three years to learn their business principles and employee training methods. We now make sure to talk constantly about company culture and the importance of interacting with each other, residents, and team members!
Seasons is committed to creating a welcoming and collaborative work environment for our employees, who build important relationships and create impactful connections daily. It's the thing our staff says they love most! As Carissa, a Memory Care Manager explains "Seasons culture truly demonstrates the understanding of person-centered care and the importance of relationship building. As a result, the work environment is fun, upbeat, friendly, and enjoyable".
To work here is so much more than just a job; from contests, conferences, celebrations, and corporate programs. We're a team of professionals in a family-like setting that love to have fun together! Seasons fosters opportunities for career growth, development, and advancement, where team members are given the guidance, training, and tools to succeed. Here are some key areas of opportunity we are pleased to provide:
Program & Scholarship Contests:

staff is invited to share their innovative ideas that propose a new process, policy, piece of equipment, or technology; we also award a bursary to chosen team members to assist in paying for their education or tuition costs each calendar year

Learning & Development:

participate in robust, training programs. Seasons' online learning platform allows for staff to complete specific courses to help support them in their position, and a selection of optional offerings also

Internal Development & Promotion:

experience career development; 47% of our staff have benefited from internal growth opportunities

Education & Cross-Training Opportunities:

Seasons hires people who have a passion for genuine care. The rest we can teach! If desired, staff can move between different departments based on their strengths and interests, towards the development of their specific career path

Community Involvement:

the staff and residents at our retirement communities regularly give back; Seasons has donated over $180,000 of food and funds to local food banks since 2016
To work at Seasons means to know how good it feels to make a difference in the lives of older adults. We would not be successful were it not for our fun, dedicated, passionate team members who bring our culture to life each day, and are committed to providing exceptional customer service and care to our residents.
To join in on the conversation, job applicants are invited to like our employee-facing Facebook page @SeasonsConnects! Here, we recognize team members for the wonderful work they do and communicate important company information. As Concierge Taylor says, "the amazing people waiting for you at Seasons are ready to help you grow and evolve in your role and are willing to lend a hand as you find your way." Please click here to view all of our open job postings.