Seniors and garden fatigue: Bridge the gap with a rental town home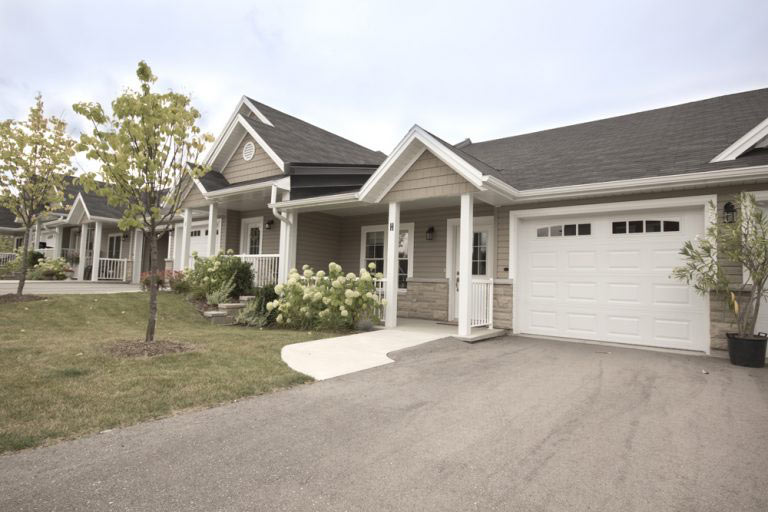 We welcome the idea of spring with open arms, especially after a long brutal winter, but for some, the idea of readying the yard and garden can feel overwhelming. It takes a great deal of work to care and fertilize the lawn, prepare the flower beds, bring the patio furniture out from storage, clear or repair the eaves troughs… whew! Who needs it?!
Of course, not everyone in this situation is ready to give up the idea of living in a house. Retirement companies like Seasons are addressing this segment of the marketplace by offering rental townhouses on retirement residence campuses. This option provides the independence of living in your own home plus the peace of mind knowing professional staff are there if you need them, minus the responsibility of grounds maintenance, like snow shoveling or lawn care.
Mary Ellen and her husband chose the townhouse option. Her husband's mobility issues are addressed by the one-story design and the emergency response pendant that is included with their monthly fee. Mary Ellen drives and is very capable of running errands and making their meals. She says "we had a pool and a big garden [at our old house]. Those maintenance things cause me stress just thinking about them". She adds, "Because I don't have other things to worry about, like an overwhelming garden, I have more time with my husband".
Call to visit the rental townhouses at Seasons Bell Lane in Brantford or Seasons Royal Oak Village in Windsor.