Senior living myths debunked: Getting to the root of "I'm not ready yet"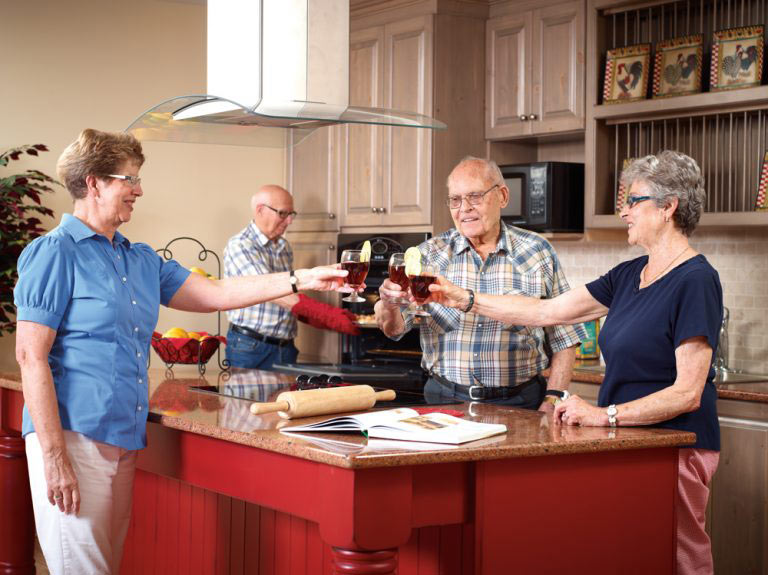 Change is difficult for many people. Despite burdensome home maintenance, poor eating habits, isolation or the worry about who to call in an emergency, some older adults respond negatively when family members broach the subject of retirement home living. To assist in the conversation, here are some of the most common objections and how Seasons might ease even the worst case of the "I'm-Not-Readies":
"How will I manage the move?"
Leaving a home you have lived in your entire adult life can be a crippling roadblock to moving. This process is more than just the sale of a house or giving away old furniture; it's the act of leaving behind treasured memories and admitting that it's time to move on. For residents who request it, Seasons allows a gradual move in. We know that the most successful transitions from home to residence happen when there is a lot of physical and emotional support.
"I don't want to give up my freedom"
Here's the truth: when you stop having to grocery shop, prepare meals, clean the house, and tackle the yard work etc., your freedom increases. It is at this point that you become free to do whatever you enjoy most – catching up with a friend, hosting family members for a meal in the dining room, playing cards, exercising or reading a good book, as examples.
"What if I don't like the food?"
A resident once told me, "Not every meal I cooked at home was amazing". We all become accustomed to our own cooking styles and preferences, but I thought this perspective was helpful and oh-so-honest. Our trained chefs prepare two entree choices at each mealtime and offer a selection of alternatives. Breakfast and lunch are served buffet style, which is the epitome of choice. If that doesn't sell you, consider being able to get up from the table without having to clean up after years and years of doing so. Sounds good to me!
In some cases, the same people who had the longest list of initial objections end up asking, "Why didn't I move sooner?" once they finally make the transition to a retirement community.
Ah, hindsight.