Diversity, Equity & Inclusivity at Seasons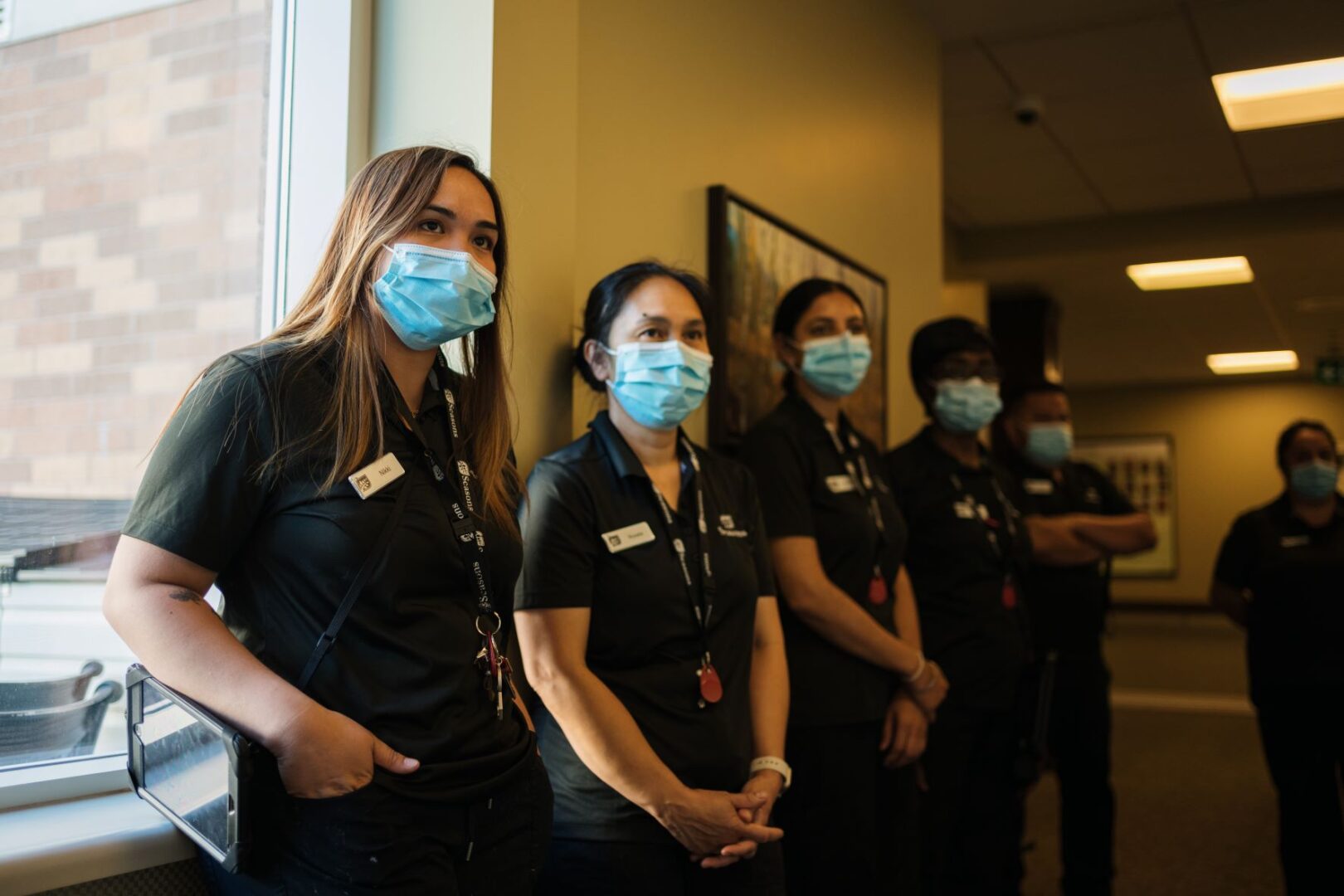 We want our team members to feel connected to their Seasons Community and genuinely cared about by their management and coworkers, so they can affect positive change in the lives of those who live and work with us. Seasons strives to create an environment where individuals feel safe and supported, regardless of gender identity or expression, sexual orientation, religion, ethnicity, race, citizenship, age, neurodiversity, disability status, or any other aspects which make us who we are.
Seasons is made up of a diverse group of people who are committed to advancing and cultivating a culture of diversity, equity, and inclusion because we believe it helps us connect better with each other, care for one another, and be able to affect the positive change we want in the lives of those in our Seasons Community. We believe people can be more compassionate, creative, and successful when they feel supported, respected, and celebrated.
Seasons remains committed to ensuring that these policies are infused into the culture of our retirement communities and that we are effectively addressing the unique challenges of all individuals who work with us. Furthermore, we are working to ensure our policies are fair and equitable and reflect the needs and requirements of all people.
As we continue along this path, we will rely on our Vision, Connect. Care. Change.
1. We are working to connect with team members to understand their experiences at Seasons better. As an employee at this organization, their voice matters, and from team members' direct feedback, we are learning what gaps exist in our intentions.
2. Those learnings will inform how we can better support our staff and demonstrate how we genuinely care about their ability to succeed in our organization. We want all team members to feel they have opportunities for growth and development.
3. We will remain committed to enacting meaningful change. We will demonstrate this by taking action to find where bias, discrimination, and racism inadvertently arise in our organization, to address them and eliminate them. Doing this work makes us a better organization overall.
There are also actions that we are enacting immediately, including:
Assessing policies and procedures against DEI best practices to ensure fairness for all;

Ensuring our recruitment and hiring practices eliminate any risk of racism, discrimination, and bias;

Eradicating any intentional or unintentional racial profiling in our recruitment process;

Engaging in deep listening and discovery, gathering more data to understand the employee experience better;

Raising awareness and understanding, creating learning resources for team members, and offering leadership coaching and support;

Regularly identifying and celebrating DEI-related wins and achievements across the organization.
Seasons will continue this conversation as we progress in learning and endorsing change. It is imperative that everyone who works or lives in our retirement communities feel valued, supported, respected, celebrated, and appreciated for who we are. We are also a proud partner with the Canadian Centre for Diversity and Inclusion (CCDI), allowing Seasons to achieve and sustain a fair climate for all.
We unequivocally condemn racism, discrimination, and bias of any kind. Seasons has zero tolerance for any of these acts, as reflected in our Human Rights Policy and Whistleblower Policy. We implemented these policies to protect those who choose to work or live with us, as we intend to create a space where people feel welcomed, safe, respected, and valued.
To learn more about Seasons' commitment to creating a welcoming, inclusive, and collaborative work culture and the invaluable work you would perform while building important relationships, creating impactful connections, and making meaningful memories, please click <here> to view all of our open job postings.