8 reasons retirement living is still a great idea

Making the move to a retirement living community is a big decision during the best of times. You might be asking yourself if now is the right time for you or your loved one to make the move. The truth is, the need for a supportive lifestyle doesn't change just because there is a global pandemic; in fact, needs can be exacerbated by what is happening in the world today. Throughout the pandemic, retirement homes have fared better than our long-term care counterparts. Seasons is just as prepared to meet residents' needs now as we have ever been.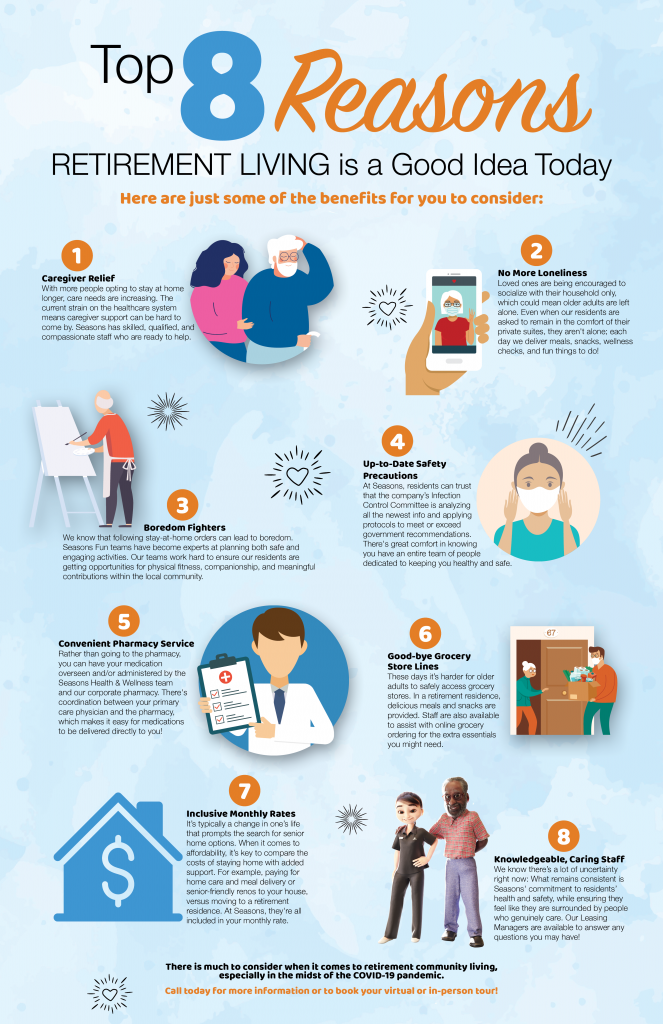 For more information, we would encourage you to speak with the Seasons Leasing Manager at your desired location or complete our contact form to arrange a virtual or in-person visit. You can rest assured that all visits will be scheduled in accordance with COVID-19 safety measures. For the most up-to-date protocols, see our Company tab.