6 ways Seasons shows we care

While life may look a little different these days, Seasons team members are working hard to ensure our residents are safe, cared for, and having fun. We have engaged our residents in feel-good charitable initiatives, such as donating to food local banks. We make sure residents feel connected to their loved ones between in-person visits, through video. Not to mention the many delightful surprises we've been able to pull off! Here are 6 fantastic facts about Seasons Retirement Communities, and how it's not simply about where you live, but the wonderful people you choose to surround yourself with: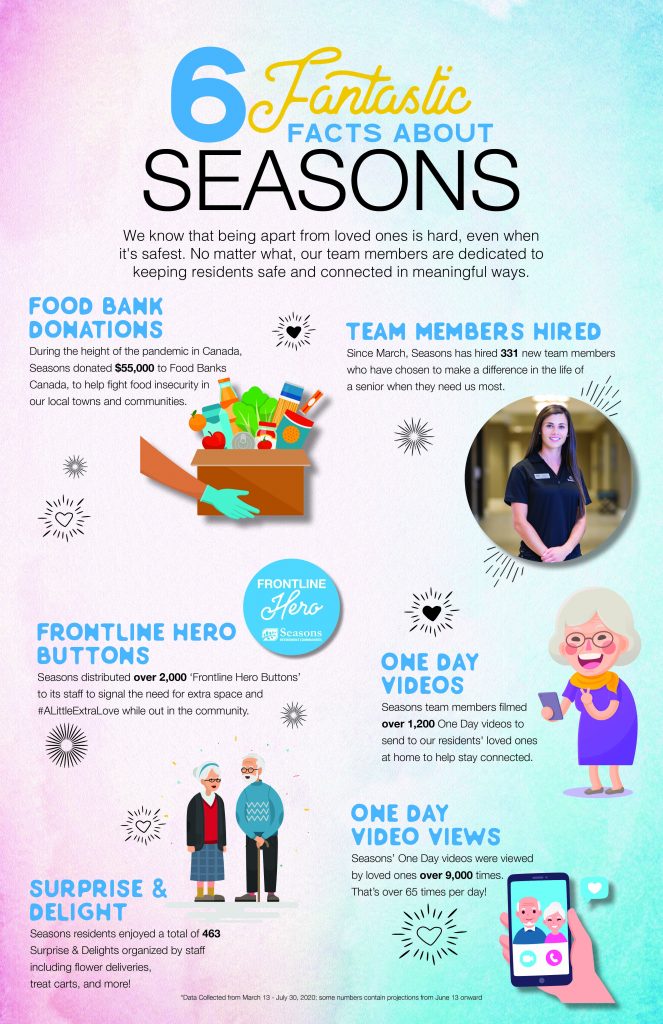 Personal Visits resume at Seasons
It pleases us to be able to offer personal visits to our retirement communities. Rest assured all visits are scheduled in accordance with COVID-19 safety protocols. Book a personal tour today to decide if Seasons is the right fit for you or a loved one. Please complete our contact form and we will contact you to arrange a visit or other convenient alternatives that might suit you better.
For a complete, updated list of Precautionary Protocols at Seasons, click here.