Calculating Alberta's Cost of Living


Cost is one of the main things to consider when searching for the perfect retirement community to meet you and your loved ones needs. There are many factors involved with the overall cost of a retirement community, including food and dining, costs of care and community maintenance. Yet, at Seasons Retirement Communities, all of these features can be surprisingly affordable, offering you an environment that fits your particular needs and your budget. Below, we'll take a look at some of the great features Seasons Retirement Communities have to offer and how they stack up against average monthly costs for Albertans living at home.
Accommodations & Security
One of the great benefits of living in a retirement community like Seasons Retirement Community is that many of the costs that come with owning and maintaining a home are all covered by one monthly rate. This eliminates any worries associated with keeping up with bills or having unexpected charges throughout the month.
When it comes to security and maintenance, every Seasons Retirement Community has also got your needs covered. Our trained staff and secure premises provide you and your loved ones with the peace of mind and safety you deserve.
Meanwhile, the average monthly cost for accommodations and security for Albertans living at home is around $2,351.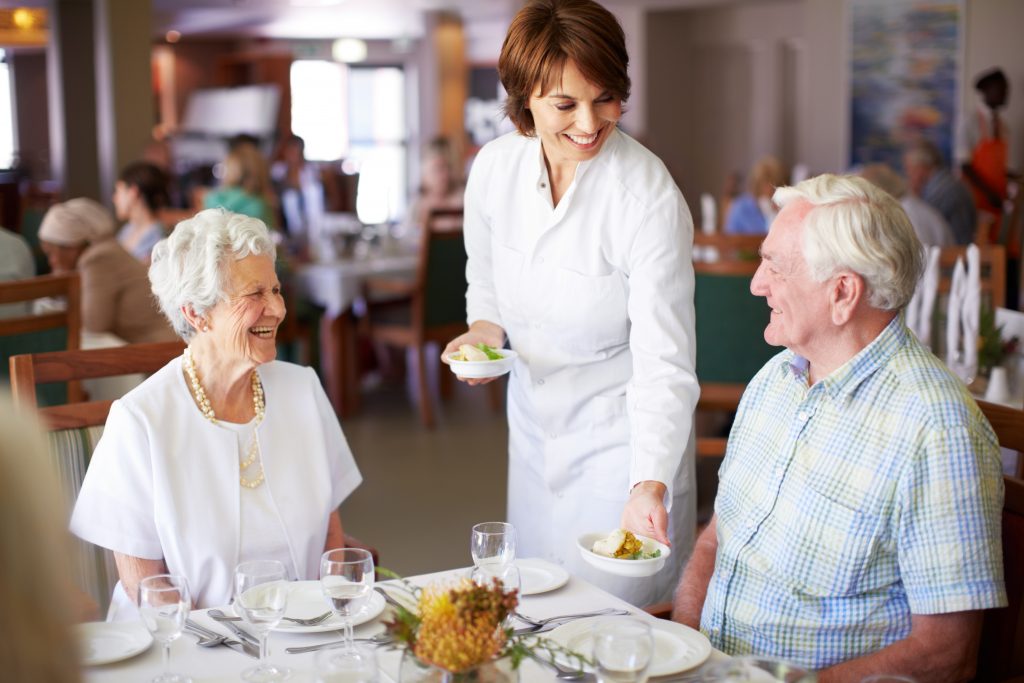 Food & Care
Of course two of the most important factors to consider when planning a move to a retirement community are the nourishment and care available to your loved ones. As our family members get older, it can be difficult to maintain a proper diet alone. That's why Seasons Retirement Communities in Alberta offer three great, healthy meals per day, every day of the year. On top of that, residents have 24-hr access to our cafes, which offer tea, coffee, fresh fruit and other items. Our dining areas are always well-kept and inviting.
Seasons Retirement Communities also takes great pride in the personalized care we provide. All our residents have their differing needs, which often change with time. We offer regular check-ins to ensure we stay on top of all our residents' needs and to understand just what levels of care are needed.
While all nourishment and care requirements are covered by your monthly rate, the monthly cost for these needs for Albertans living at home is around $1,250, with many variables to consider.
*Meals provided vary by residence.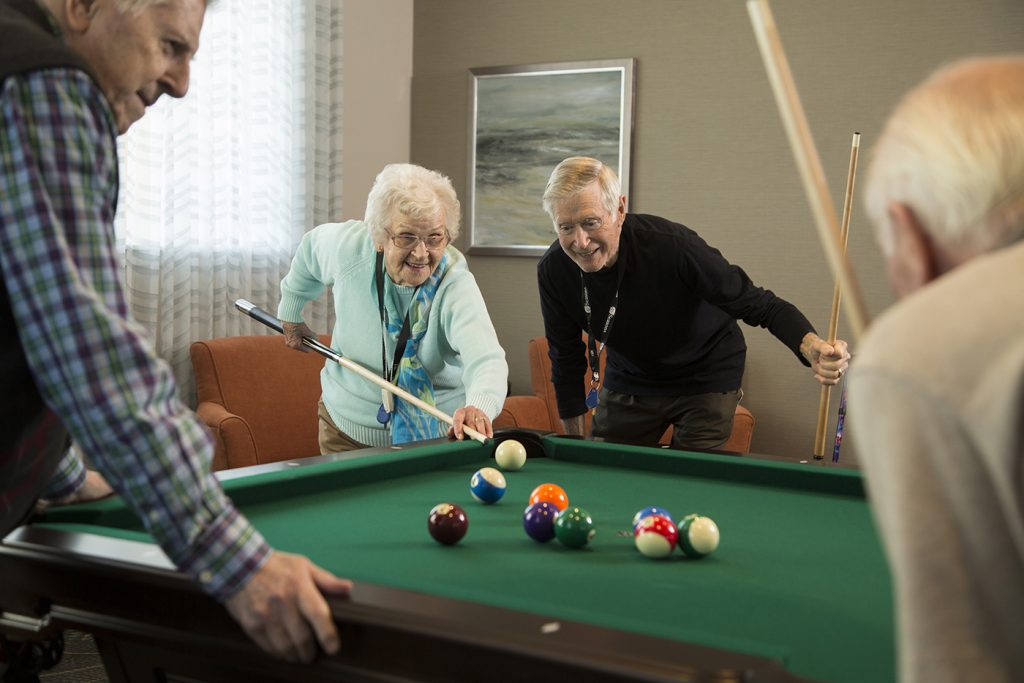 Social Events
There's much more to life at Seasons Retirement Community than just the quality care we provide. We want to ensure our residents stay active and maintain fulfilling social lives. As such, we offer a monthly activity calendar catering to the interests of all our residents. This includes musical entertainment, happy hours, card tournaments, movie night and much more. We take our jobs seriously, but know how to have fun as well.
Of course the outbreak of COVID-19 has had an impact on social events at Seasons Retirement Communities and we have many thorough safety protocols in place to ensure all our residents remain healthy and happy.
The average monthly cost for social events and transportation for Albertans living at home is around $212.
The Big Picture
In all, the average monthly costs for Albertans living at home in cities like Edmonton and Calgary is around $3,813, with many different variables depending on the month. At Seasons Retirement Communities, you'll never need to worry about possible changes to your monthly spending as all amenities and care are covered by your one, simple monthly rate. 
Find a location near you to learn more about what Seasons Retirement Communities can offer to your loved ones.